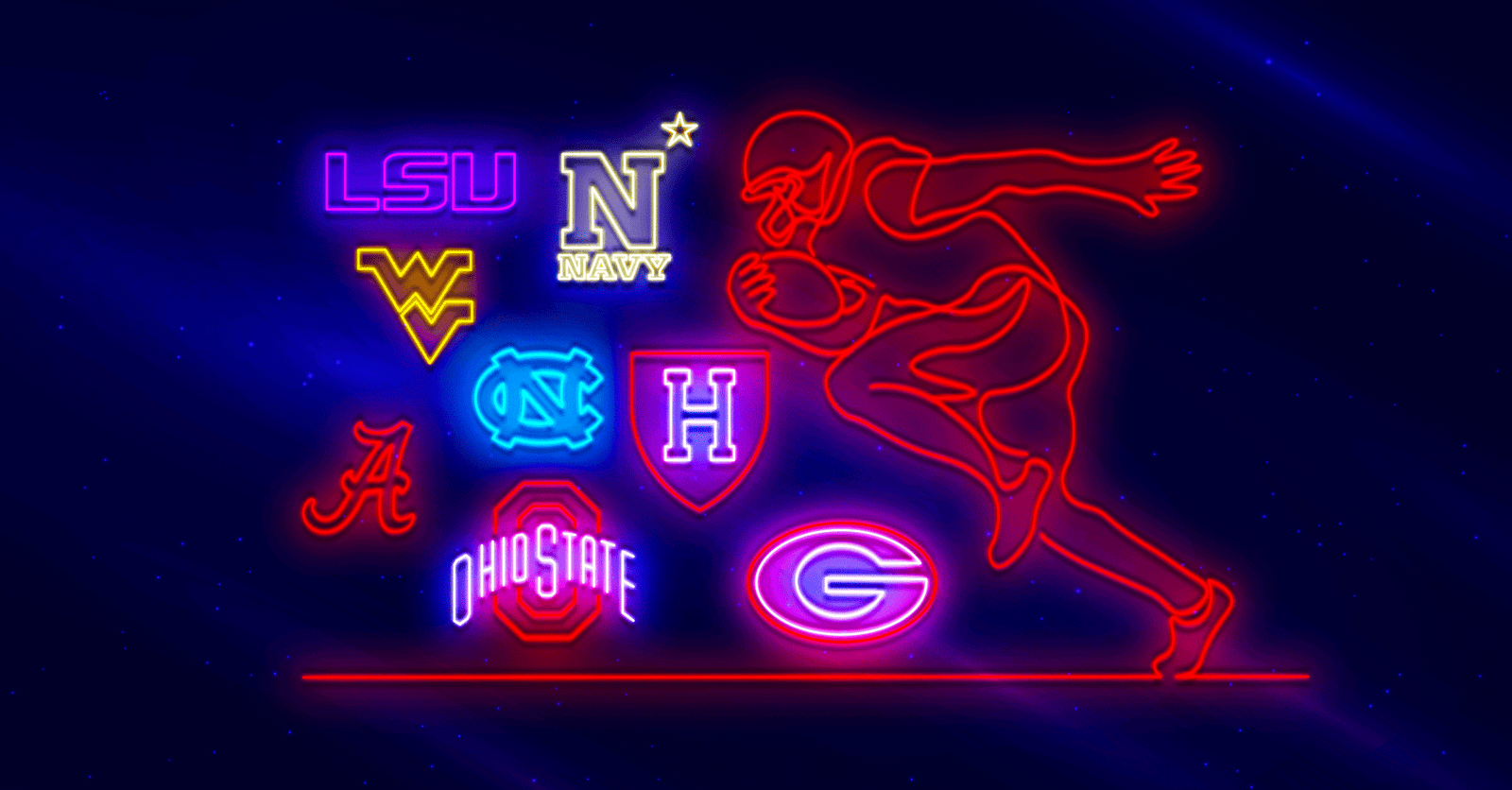 A new season of college football is here. To celebrate, our team has designed a collection of high quality LED neon signs of the top 25 college football teams.
Included in the collection are the following:
We also created signs for some of our other favorite colleges including the University of Colorado, West Virginia University, Indiana University, University of Miami, Michigan State, University of Virginia, Northwestern University, Harvard University, Georgia Tech, Navy, and Arkansa State University. 
If you've got a favorite college sports team (or professional sports team for that matter) that isn't on the list, make a request and we would be happy to create a custom neon sign for you.